Deadline to submit expression of interest - 29 July 2016
Call closes - (5pm) 12 August 2016
Successful projects announced - October 2016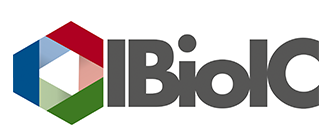 IBioIC is inviting applications for a project competition for UK and international industry-led collaborative research projects that use the synthetic biology research capabilities of the Scottish Higher Education Institutes (HEIs). We request applications with a total project value of up to £500,000 that demonstrate a defined market need and commercial opportunity within the synthetic biology sector.
IBioIC has allocated up to £1 million ($1.5 million) to this competition. Projects with a total value of up to £500,000 can submit an application. IBioIC will support up to £200,000 towards the HEI partner costs. This IBioIC contribution will only be made to the HEI(s) and shall not exceed 50% of total project costs, the other 50% must consist of eligible company costs and HEI contribution, whether that be further contribution to the HEI(s) or internal costs.
Synthetic Biology in Scotland:
Synthetic biology is growing in Scotland, with special capabilities in the enabling products technologies. Scotland is rich in academic talent in synthetic biology, with most of this concentrated in the Universities of Edinburgh, Glasgow and Aberdeen.  However, there are additional groups in all 14 of IBioIC academic partner institutions. IBioIC provides a focal point to directly connect all of these HEIs to industry.
To find out more about the UK's Synthetic Biology Strategic Plan 2016 and the expertise available within Scotland please see the resources section at http://www.ibioic.com/Synthetic_Biology_Accelerator.htm.
Key Dates:
Call opens  20 April 2016
Deadline to submit expression of interest  29 July 2016
Call closes (5pm) 12 August 2016
Successful projects announced   October 2016
For further information on the call or funding please contact: 
Samantha Reilly | Project Co-Ordinator IBIOIC
samantha.reilly@IBioIC.com | t:+44 (0)141 548 5940 |
Industrial Biotechnology Innovation Centre www.IBioIC.com