The Biomaker Africa programme is the first of its kind in Africa, aimed at training biologists and non-biologists to learn, design, prototype and share science hardware critical to building tools for laboratory use and environmental sensing. Additionally, the programme is geared towards enabling teams to find solutions to problems in agriculture, health, research and education particular to Africa. Biomaker Africa includes 4 countries: Ghana (Kumasi Hive), South Africa (University of Pretoria), Egypt (Mansoura University) and Ethiopia (Bahir Dar University). Harry Akligoh of Kumasi Hive details the exciting two-month intensive Biomaker training program that was implemented this spring.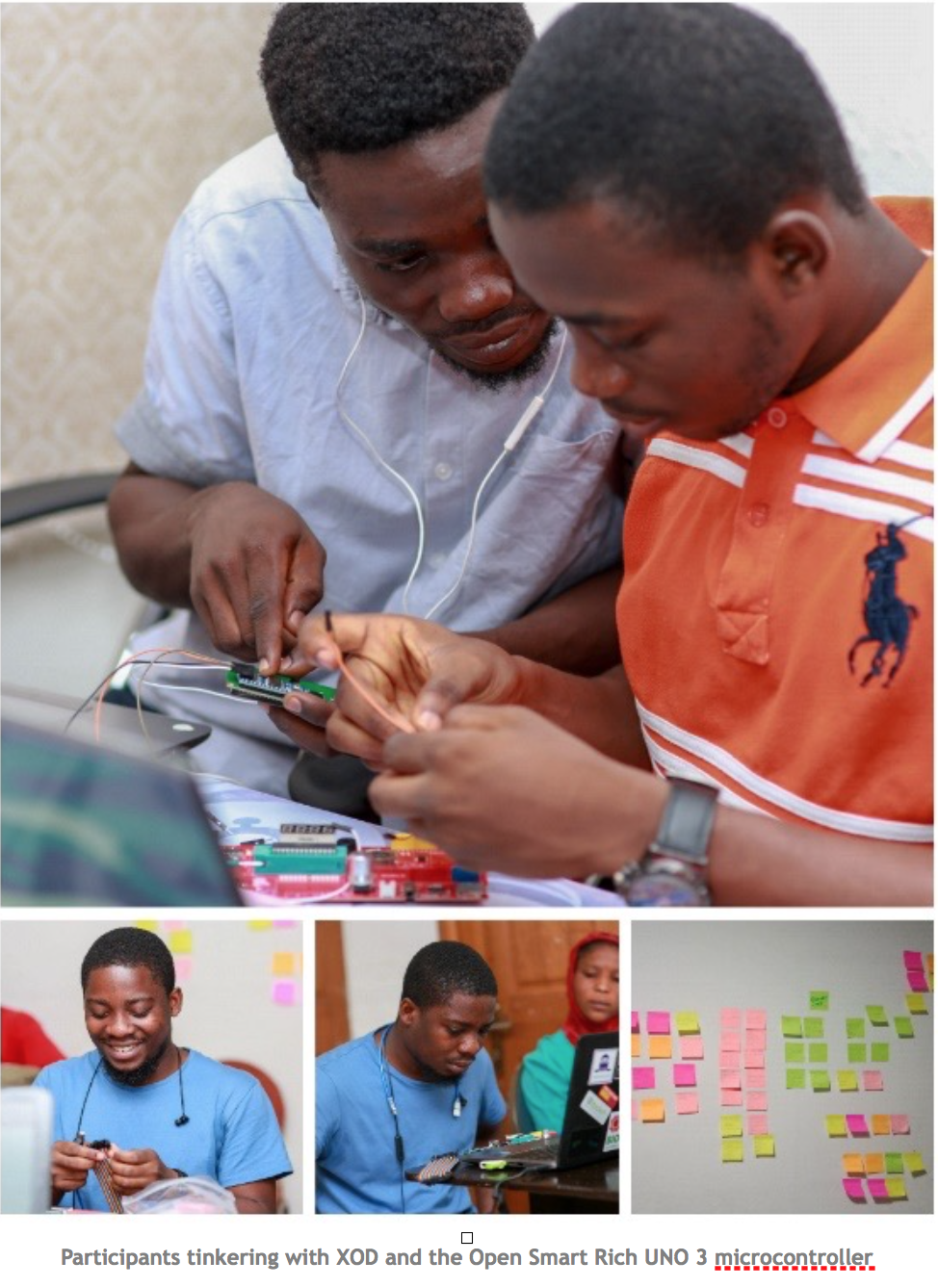 Kumasi Hive, one of the implementing nodes of the Biomaker Africa programme, designed a two-month intensive training programme for students and graduates with backgrounds in biology and engineering. The training at Kumasi Hive was designed for 10 participants and ran through March and April 2019. The curriculum driving the training was divided into three sections:
Introduction to the fundamentals of biology

Introduction to electronics and programming with XOD

Introduction to 3D printing and laser cutting

Design thinking
The curriculum was designed with the goal of equipping participants with interdisciplinary knowledge to enable them to build  solutions to real world challenges specific to the Ghanaian context.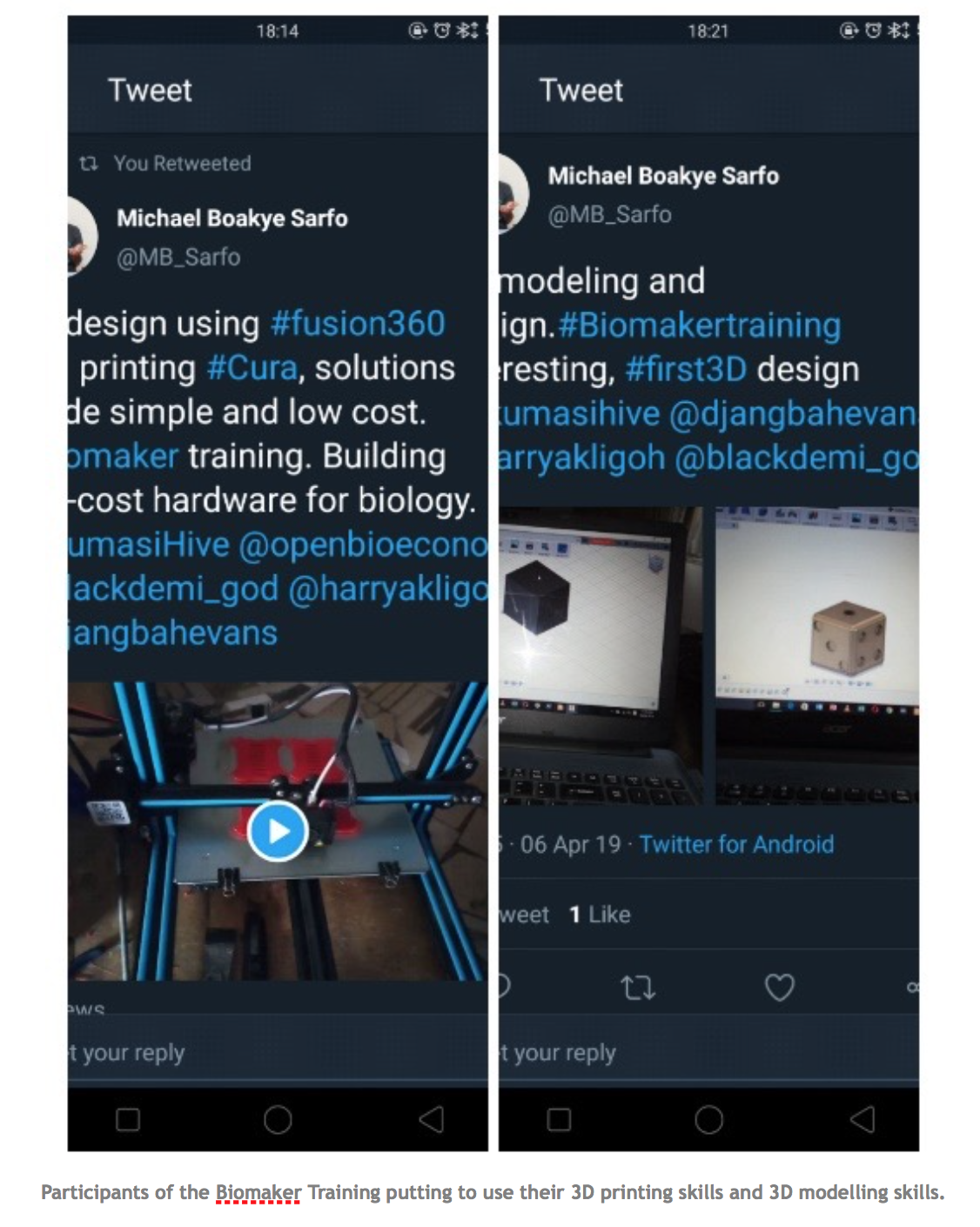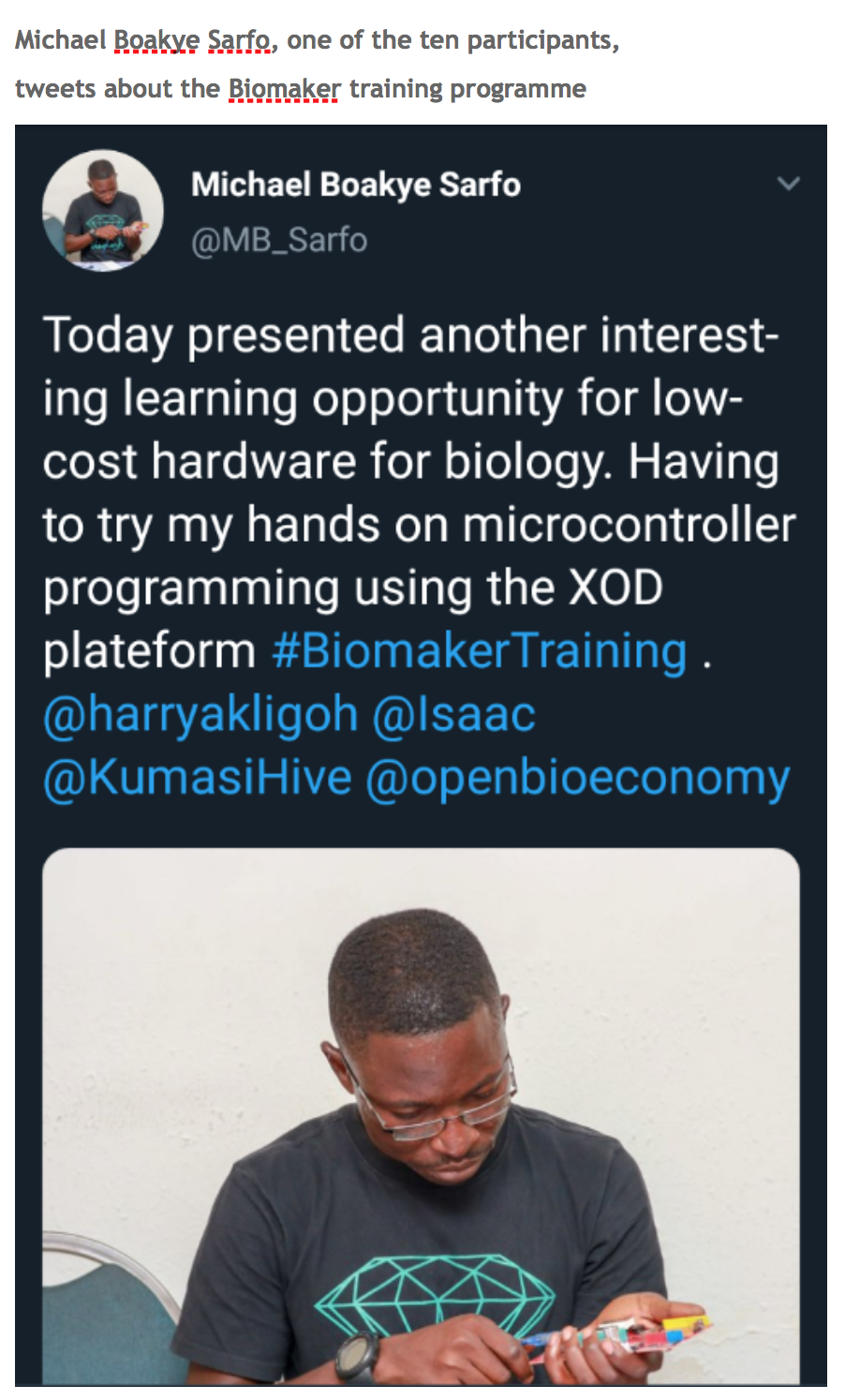 The sessions consisted of short presentations by trainers, brainstorming sessions and research presentations by the participants. The two-month training ended in a day-long Biomaker hackathon where the participants were provided with Biomaker kits to build working prototypes. After a design thinking session to expose participants to the design thinking process and human-centered  approach, the participants came up with the following projects: 
A solar powered power pack for gel electrophoresis to be used for field research and indoor laboratory use.

Colorimeter for urine analysis

Water quality sensor for testing mercury and lead levels in water samples in mining areas in Ghana.

Air quality sensor for environmental monitoring.

Smart DIY biological safety cabinet for BSL1 work.
We are looking to take these projects forward in the upcoming 2019 Biomaker Challenge with collaborators in Cambridge and Norwich. If you are interested in getting involved, please contact me at harryakligoh@gmail.com or on the Biomaker Hackster discussion page. 
And follow our progress on twitter: